NEW SMART WHEELCHAIR CUSHION
Say goodbye to pressure sores
Smarter, Quieter, and more Affordable than ever!
You asked, we delivered. The newest Ease Cushion has a reduced price and more features.
Limited Time Offer
Simple to use. Just press the On button, Ease Cushion will do the rest.
New app that allows you to customize your cushion's settings.
All of the features. This cushion does it all, automatic lifts and shifts, custom pressure settings, and more.
Control your comfort with the app
Download the Ease Cushion app on the app store and connect to your Ease Cushion via your phone's Bluetooth.

*Access to the app will be available upon delivery of the product
How the Ease Cushion
prevents pressure sores

How the Ease Cushion prevents pressure sores
Ease Cushion is a Class II medical device registered with the FDA for the prevention and treatment of decubitus ulcers/pressure sores.
Lack of movement = pressure sores
The root cause of pressure sores is a lack of movement. This constant pressure in one location prevents proper blood flow to the area.
Ease creates movement for you
The Ease Cushion intermittently redistributes pressure and keeps the seating surface moving. This simulates lifting the body to promote blood flow.
Learn about our technology
Enjoy your day worry free
Ease Cushion automatically cycles, meaning you don't have to worry about your cushion as you go about the day.

The dynamic action of the Ease Cushion restores the movement your body needs to increase blood flow and keep your skin healthy.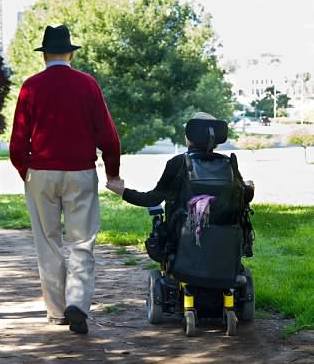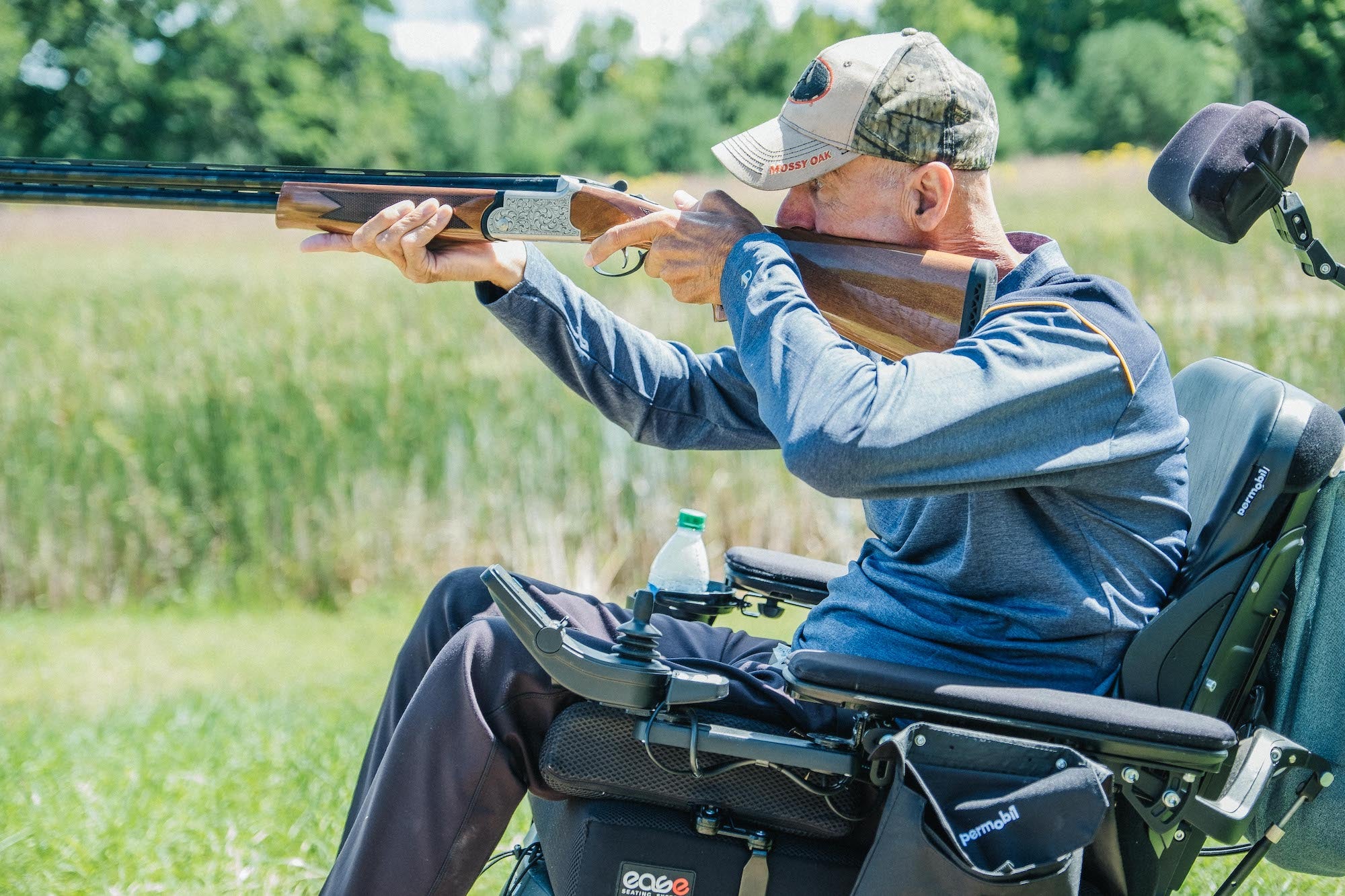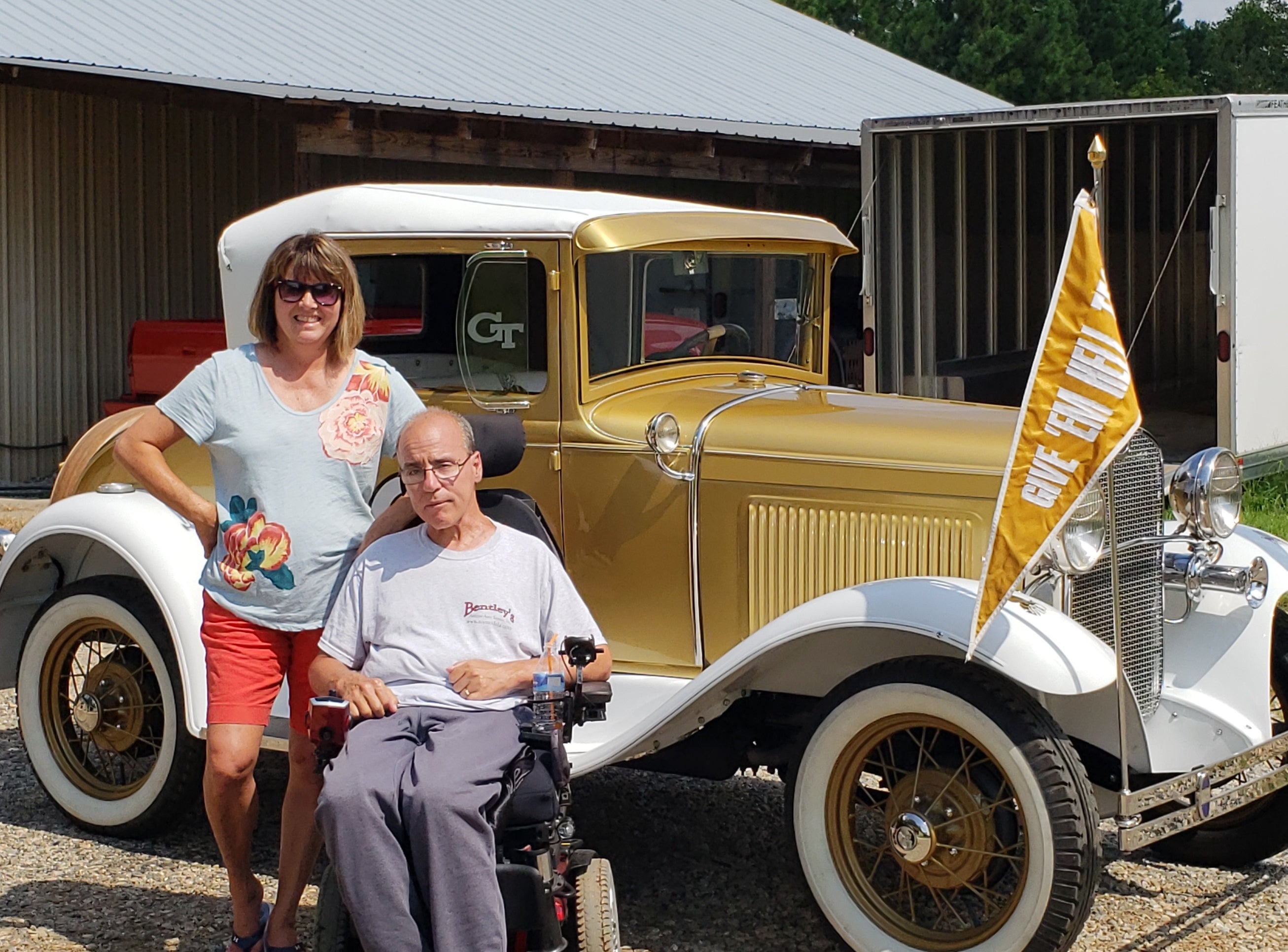 "Made it possible to keep running my business."
My name is Bentley from Maysville Georgia. I was diagnosed with multiple sclerosis in 2012, which put me in this power chair. The chair came with a static cushion which of course caused a pressure sore the first year. After some internet searching I purchased an Ease alternating air cushion. My ease cushion has made it possible for me to stay actively involved in my antique car business. I am very thankful for the Folks at Ease who have always been very supportive and attentive to all of my seating needs. Thanks Ease!

— Bentley, Verified Buyer
"No ulcers in 10 years since Ease"
As a former wound care physician, I know about ulcer staging. I had 3 stage 2 ulcers in 5 years prior to getting the Ease cushion. None in the 10 years since. That is a story!

— Shane, Verified Buyer
"Overcame stage II pressure sores!"
My husband and I were just musing –we bought my first eEase cushion maybe 20 years ago! Stage II pressure sores put me, a very active person, in bed for a year. I tried another brand that cost $7000. When I bought my $2000 Ease Cushion and found the same kind of immediate relief and joy others are reporting – I really did reclaim my life! During these last 15 to 20 years, I'ved resumed my role as a Presbyterian pastor, was an active birder, GRANDPARENTED 17 blood-and-nonblood-related grandchildren, and now 5 great grand children. You know how many wheelchair rides that means? That's the joy that ease cushion has given me.
— Marilyn, Verified Buyer
FDA registered for preventing pressure sores
Simulates lifts and shifts
Join thousands of customers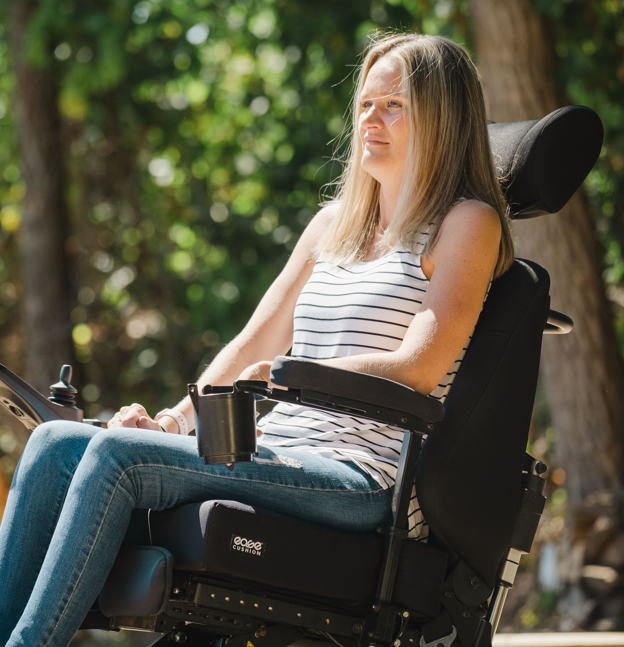 Thank you again for giving my life back
Before I was unable to be in my chair for more than 2 hours without feeling excruciating pain…Thank you again for giving my life back….  I can work, exercise, do art ... Things I never thought I would be able to do again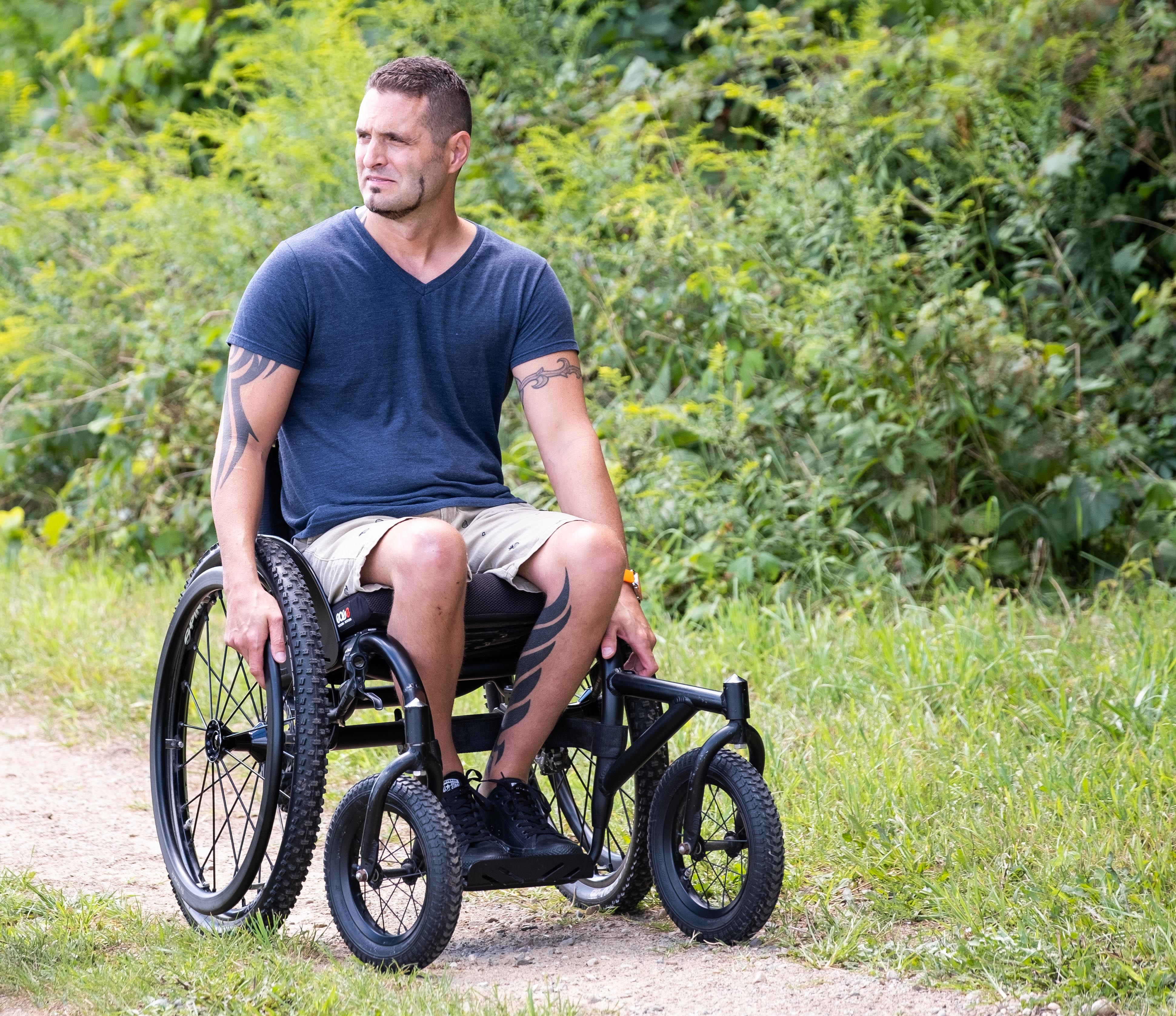 No reemergence of wounds on my ischial/coccyx
This dynamic cushion is a lifesaver. As a C5 Quadriplegic, my limited arm movement restricted offloading. With Ease cushions on my manual and power wheelchairs, I can extend my out of bed time with no reemergence of wounds on my ischial/coccyx.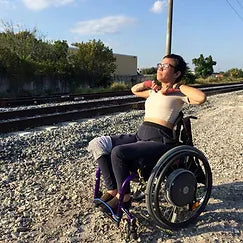 Customer service is phenomenal. You can't go wrong with Ease Cushion
I cannot say enough good things about this company. The customer service is phenomenal - the best I have ever seen! After we purchased the cushion, they were in contact with me several times to be sure we were happy with it, and to see if we had any questions. They promptly handled the minor problem we had with a battery pack. We are SO happy that we found this wonderful company. You cannot go wrong with Ease Seat Cushion!
Recommended this seat to a number of people
I found ease cushion after my last pressure sore surgery, in 2014. I had been told that air cushion's were best cushion you could find. I've been on a EASE Cushion for a minimum of 5 years. I have very few if any pressure sore problems since. I have recommended this seat to a number of people that I have come in contact with over the years.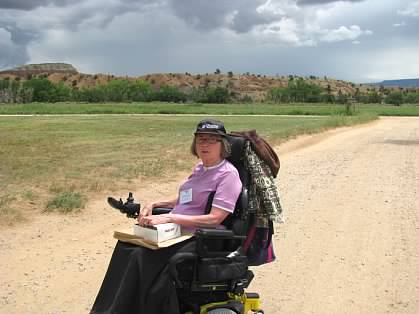 What a great team!
It's hard to find the words to convey how much we appreciate you always coming to our rescue. so appreciated and how grateful we are for a number one customer service. You are the best! Impressed too with the help of your technical support troubleshooting our problem. What a great team! Many many thanks
FAQ
Our customer support is available Monday to Friday: 8:00am-4:30pm EST
Is the Ease Cushion covered by insurance?

Many insurances have reimbursed their clients for the Ease Cushion. Talk to your case manager or insurance carrier for more details. Please note that we do not bill insurance directly. 

Need help? Give us a call at 866.376.1878 M-F (8 AM to 4:30 P.M. EST) and our team will help guide you through this process.
Close but not exactly! You will not be jolted or constantly shaken. The idea is to relieve pressure from tissues compressed due to hours of sitting.

Think of pinching your finger. As you let go, the pressure is relieved and blood flow resumes. Voila! That is exactly how Ease Cushion improves your comfort, and endurance so you can continue sitting without pain!
What makes Ease Cushion different from other products?

 Simply put, it's not just a cushion! Most other products are static. They are made from foam, gel, or air that does not move.  The longer you sit on them, the more uncomfortable they become. 

Because it moves, many people assume the Ease Cushion is just another massage seat, but there are important differences. Massage seats use vibration or a kneading mechanism to target sore muscles.  They are not comfortable to use for extended periods because they do nothing to address a different source of pain; unrelieved pressure. 

The Ease Cushion intermittently redistributes the weight of the user to different areas of the seat.  This allows circulation to be restored as blood flows into tissues which were previously compressed.
What is the return policy?
Can I pay in monthly installments?

ShopPay and Paypal are 3rd party services that offer affordable monthly payments at a pace you choose—usually 3, 6, or 12 months. Payment plans are available at the checkout. With Affirm's shopPay, there are no late fees, service fees, prepayment fees, or any hidden fees.

Your APR may be different depending on your creditworthiness. Checking your eligibility won't affect your credit. Please note that Paypal does not cover purchases above $1500 (link).
Why is Ease Cushion expensive?

The Ease Cushion is a high-quality medical device designed and built in the USA with as much domestically sourced material as possible. There are significant engineering, regulatory compliance, and manufacturing costs associated with bringing a product like this to market, and we refuse to compromise on quality. We stand behind our products to ensure customer satisfaction.
Why is Ease Cushion inexpensive?

Now that you know the effort and technology invested into an American company, you might wonder why the products don't cost more. 

At Ease Seating Systems, we believe that more value can be created through better designs.  Eliminating inefficiencies in our products and processes and selling directly to end users allows us to pass that value on to our customers.
Our customer support is available Monday to Friday: 8:00am-4:30pm EST