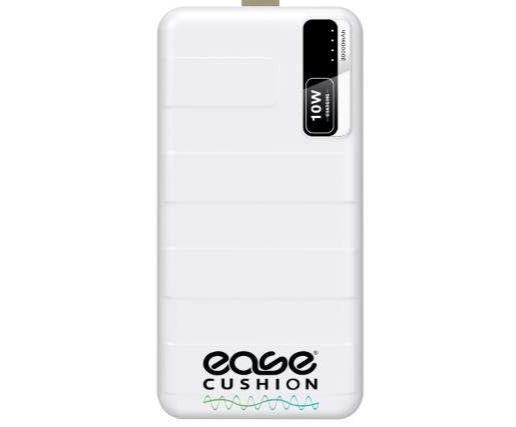 50 hours battery boost for Ease Cushion®
---
---
🔋 +50 Hours Extra Battery Life: Never run out of power during your essential moments.

🏞️ Portable & Compact: Designed for life on-the-move. Slip it in your bag or pocket with ease.

🔄 Quick Charge Technology: Get your "Ease Cushion" back to full power in no time. USB-A to USB-C

🌟 Seamless Integration: Specifically crafted for the "Ease Cushion". No hassles, just plug and play.

💡 LED Battery Indicators: Stay informed with the remaining battery life at a glance.

♻️ Eco-Friendly Materials: Contribute to a greener planet while enjoying prolonged comfort.
Add the Battery
 BoostPack
to your cart and elevate your "Ease Cushion" experience! 🔌🛋️✨